"Income may feed people's stomachs, but assets change their heads." Michael Sherraden
This is so true.  Families struggling with economic instability are often consumed with the earn it and spend it cycle.  They often find it difficult to set financial goals, let alone save for the future.  Building assets through saving seems a completely insurmountable challenge for a few reasons. 
First, many low-income (and moderate-income) families truly have so little left over each month after their expenses. 
Second, our system penalizes the practice of saving.  (Yep – you read that right.  Fairly low asset threshholds are set, and if crossed the family loses certain public assistance benefits.)
 Third (given the first two factors) the opportunity to buy into the "American Dream" — be it college education, homeownership, or business ownership — seems so distant and impossible that individuals lose hope for their financial future. 
There are many communities around the nation that have created great models for fostering asset development.  The results of these programs suggest that there are successful ways to help families begin to build assets and move toward self-sufficiency.   For example,  families earning less than $45,000 often qualify for the Earned Income Tax Credit (EITC).   Eligible families receive, on average, a $2,000 tax credit in addition to their tax refund.   This amount can open doors for education, money down on a car to be able to get to a job, or security deposit and first month's rent for a family struggling with housing.  Unfortunately, almost 2 million families miss out on taking advantage of the EITC each year – perhaps many in our community.  
Many communities have used the VITA (Volunteer Income Tax Assistance) Program to connect low-income families with the EITC.   The VITA program provides free tax preparation for families earning less than $49,000 by IRS certified preparers.  Unfortunately, Howard County is one of only a handful of counties in Maryland without a permanent VITA site.   We're hoping that's soon to change!   The IRS SPEC (Stakeholder Partnerships, Education, and Communication) Office in Baltimore is coming to Howard County to host a pilot VITA site on April 2nd at the East Columbia Library.
For the past 5 years, Councilman Calvin Ball hosts an annual community financial literacy event.  The program, entitled Money Matters:  A Fresh Start is scheduled for this Saturday from 10AM-1PM and will include the pilot VITA site this year along with a host of other activities for all ages.  (See below for more details on what you'll find at the event!) 
Please spread the word about this pilot VITA site to your colleagues and friends in our community who work with families that earn less than $49,000.  (For details: http://www.hclibrary.org/uploads/VITAFlyer2011.pdf)   This program — and its power to connect people to tax credits that will start them on the path to asset building — is just one important step our community can take to help empower people to become economically independent.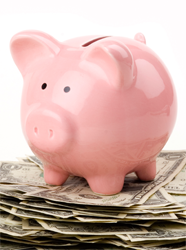 Other great stuff at the Money Matters event on Saturday April 2nd:  
Obtain your credit report and review it with an expert. 
Bring your tax return and have your questions answered (in English and Spanish). 
Ask your tough financial questions to an expert. 
Learn how to save for college and take advantage of financial aid. 
Get your housing and reverse mortgage questions answered. 
Understand whether you are covered with your insurance. 
Learn about your career potential.  
Understand how to protect yourself from scams.  And much more! 
Also – kids will have fun exploring a variety of games, activities and crafts available!   
For more information, go to www.hclibrary.org/moneymatters
hocoblogs@@@